How Long Does a Shower Installation Take
The time for any bathroom remodeling project, whether a new shower or a full remodel, depends on several factors. These include the exact features you decide to install, the type of shower you want, and whether you are doing it yourself or hiring a professional. Doing it yourself almost always takes much longer than having the pros complete the installation.
The Benefits of Hiring a Professional to Install Your Shower
Hiring a professional to handle your bathroom remodeling services carries many benefits, saving you time and money through the quality of materials used, the professional's expertise, and sparing your time. Of course, the biggest benefit to hiring a professional for your Virginia Beach shower installation is simple peace of mind that it is done right the first time.
Time Saved
Professional contractors do not need to learn how to deal with plumbing and fixtures. They can save a great deal of time and get your new bathroom up and running much faster than you can. They are also experienced at doing this work, and speed comes with repetition.
Quality Materials
Quality materials are another factor in having the pros replace your shower. Professional contractors have sources lined up and ready to provide all the parts, fixtures, and equipment needed to install a first-class new bath. Even when you buy name brands in a local big box store, they might not be exactly the same as the ones you get from a professional who is factory-trained to work with specific materials, which may also have a better warranty than those you buy in the store.
Expertise
When you try to replace a shower yourself, there are many details you may not know to consider. A professional has accumulated years of first-hand experience redesigning bathrooms. Therefore, they would provide sound suggestions and insight when you choose to replace your shower or bath.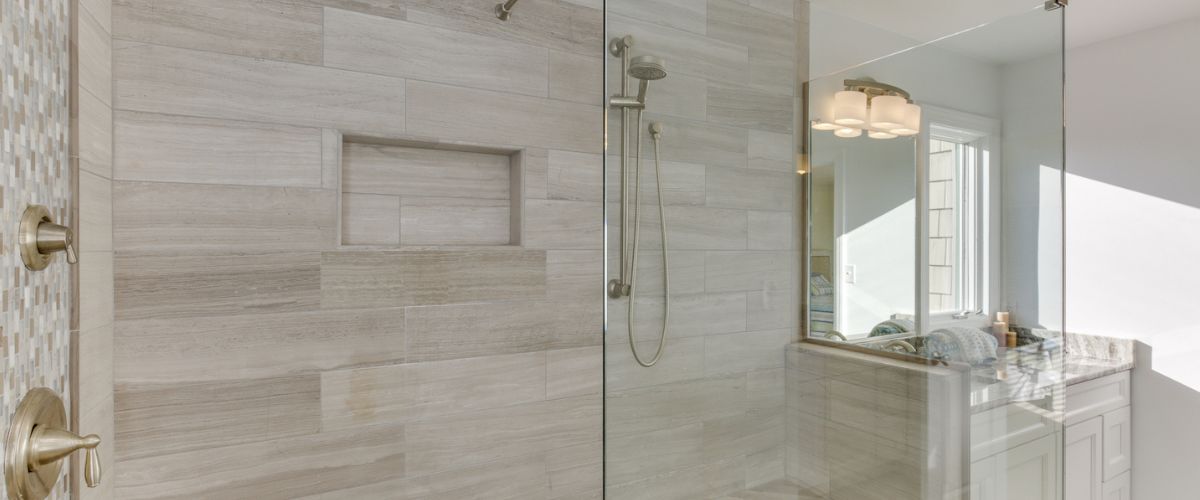 Bathroom Services Offered by JB Design & Remodeling
JB Design & Remodeling associates are expert bathroom remodeling professionals who can handle a wide range bathroom design and installation projects. This includes shower replacement, bathtub installation, and complete bathroom remodeling.
Shower Replacement
Hundreds of shower options are on the market now, so we can quickly and easily swap out your existing shower for the one you dream of having. We will help you narrow your options and determine the best choice for you, from head style to fixtures, doors, and accessories.
Bathtub Replacement
A simple bathtub upgrade can make a bathroom look like a whole new room. When it is time to get rid of your old, cramped bathtub, we will help you to install a low-maintenance, beautiful tub that will allow you to relax in the lap of luxury after a long day at work.
Bathroom Remodeling
Bathrooms and kitchens are the two types of remodeling projects that add the most value to your home. We handle any kind of bathroom remodeling, from a basic shower upgrade to a full rebuild. If you have mold problems, we can address that, too. We can help replace tiles, update peeling paint, install new sinks, toilets, and medicine cabinets, and make your bathroom look like the brand-new space you deserve.
Got a Decades-Old Shower? Let Us Change That for You!
JB Design & Remodeling services clients across Virginia Beach, Norfolk, and Chesapeake. We provide outstanding workmanship, first-class results, and quality materials to get the job done right the first time, every time. Contact us today for a free quote at 757-517-2222 or through our online contact form.